Manufacturer & Exporter textile company
We receive worldwide purchase orders.  We are always aiming to exceed customer expectations and provide creative solutions to meet any kind of demand. Keeping up with the emerging trends, market needs and combining them with our technical and creative expertise.
School, industrial and corporate uniforms
Does your company have in mind to change the uniforms?
Are you looking for to innovate in the designs of your institution?
We manufacture uniforms to fit specific industry needs:  schools, offices, flame retardant, anti-flame, anti-flame, refrigerators, Hypora, raincoats and a variety of schools clothing.  
We have a high-performance design area to create many different models of uniforms in a variety of fabrics and colors.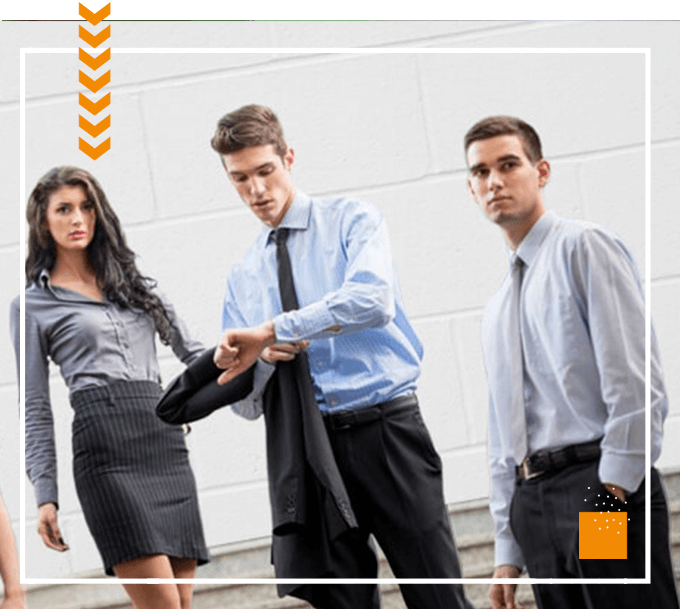 Make your entrepreneurship and projects come true
It´s time to make it happen.  Transform your ideas into reality with Kaparoma´s manufacturing capabilities. Our talented staff will be happy to help you. Feel free to contact us.  
Worldwide purchase orders
We receive purchase orders from any country in the world.
Are you abroad and want to place us a purchase order?
Now a days importing is an easily activity.  Get in contact with our logistics agents so your purchase orders reach your city and country wherever you are.
Since you are looking for something more than a prom jacket, we encourage you to create your own design and count on us to made it up.  What are you waiting for to have the best prom jacket?
Choose carefully your prom jacket´s supplier and avoid problems of quality and sizes. Work with the professionals.
BUY THE BEST.  BUY THE QUALITY. BUY KAPAROMA.