Founded in 1981, Kaparoma pursuit of happiness and well-being for our consumers through the experience of enjoying our garments.
We produce and make a complete mix of products: school uniforms, industrial uniforms, offices, biosafety, fire retardant, flame retardant, raincoats, even fashion clothing for institutions in Peru, the US, Canada, Japan, Puerto Rico,
Colombia.
Each of our garments are designed with the consumer's comfort and stylish in mind, as well as quality and durability. These features have become us the uniforms experts in Peru and abroad.
We have a high quality control throughout the manufacturing process that guarantees the quality standard of our made ups. We evaluate since the row materials to the final packaging. Our products reflect the values of the institutions that trust us.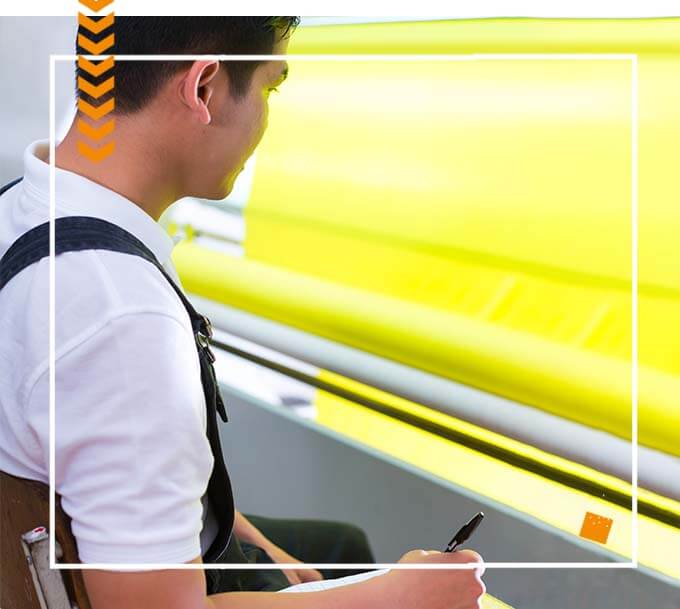 We currently export our products to U.S.A., Japan, Puerto Rico and Colombia; complying with the ordered quantities, guaranteeing the quality of the products and within the terms of the orders received with the agreed deadline.
Be the leaders in the textile manufacturing market and customer service in the local and global market, innovating in designs steadily, meeting delivery times, exceeding customer expectations, valuing teamwork and contributing to the development of our people and our country, always taking care of the environment through the use of lasting fabrics that reduce clothes waste, optimizing resources and minimizing remains

Identify the needs of our customers in order to design products that improve their life quality providing a well-being experience wearing our garments and reinforcing their self-esteem.  Support the development of the competencies of our human team and promote the care of our environment through the rational and responsible use of resources and the production of quality garments.